THE CAST
---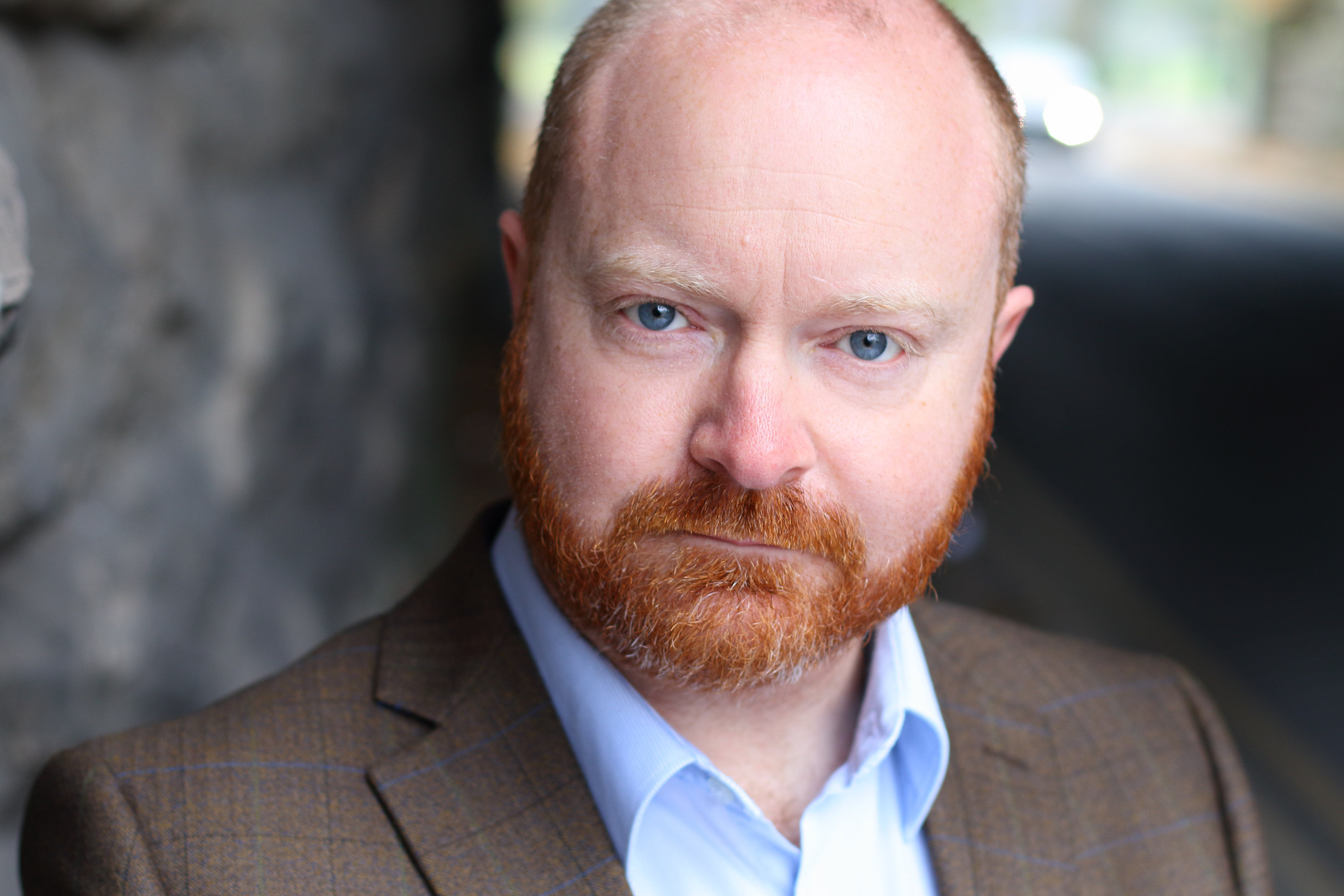 ANDREW LENNON
Andrew trained at Bretton Hall, and the National Youth Theatres of Wales and Great Britain. His theatre credits include Swarm for Fio Theatre, House for Spectacle Theatre, world premieres of both Everything Must Go and The Enormous Crocodile for The Sherman Theatre Company, and Sleeping Beauty for London's Unicorn Theatre for Children. More recently, Andrew has performed for Fluellen Theatre, including several lunchtime theatre productions, and the professional world premiere of Granton Street, written by Philip Burton.
"Uncle Jim was brilliantly played by Andrew Lennon in a performance that perfectly captures the uneasy uncertainties of the play." Wales Arts Review (Granton Street review)
Andrew is also a regular performer with Merthyr based theatre companies Gurnwah productions, and CoDu Productions.
Television and Film work includes A Mind to Kill (HTV/Channel 5), Moniker (BBC Wales Playhouse 3), Strangers in the Night (BBC Wales Playhouse 4), Crunch (HTV Wales), First Degree (BBC Wales), House of America (First Independent Films), Minim (AlFresco Films) and Nice Girl (BBC Screen 2).
This is his first appearance with Ignition Theatre.
STEFAN PEJIC

Stefan is an actor, comedian and magician (useful when playing the Invisible Man!) His stage credits include: Slender in Merry Wives Of Windsor for Fluellen Theatre Company, Reverend John Hale, in The Crucible for Counterpoint Theatre, Mort in Secret Window, Secret Garden for Counterpoint Theatre, Father in Find Me for Counterpoint Theatre, young Cliff Richard in Bachelor Boy, Clark, Ragg, Young Dogsborough in The Resistible Rise Of Arturo Ui for Fluellen Theatre Company, Larry Parks/Al Jolson in The Other Jolson for Fluellen Theatre Company, Himself in A Frame Of Mind for Pejic Magic, Roy in Roy Brown: Bard of Margate (also written by Derek Webb) for Fluellen Theatre Company and Kyle in A Slight Of Mind for Fluellen.
Film includes Apple Thrower in About A Boy for Universal Pictures, Paul in Dance Me Outside for Tigerlily films and Student in Harry Potter And The Philosopher's Stone for Universal Pictures. TV includes Box Office Manager in Sherlock for Hartswood Films (BBC Wales), Simon in Con Passionate II for Apollo/S4C, Davey Campbell in Doctors for BBC Television and Andy Belden in Casualty for BBC.
This is his first appearance with Ignition Theatre.
JAMES SCANNELL
James trained at the National Youth Theatre of Wales and the University of Wales, Trinity St. David, where he gained BA 1st Class Honours in Theatre Studies. He has worked extensively as an actor, workshop leader, role-player, drama facilitator/teacher, and director. James teaches Performing Shakespeare at the UWTSD, Carmarthen, where he is also an associate director for the School of Performing Arts.
James has performed for many companies throughout the UK including; Black RAT Productions; Frame by Frame Theatre Co; PAC; Fluellen Theatre Co; TOR & Theatre503; 4th Wall Productions; The Festival Players; Lighthouse Theatre Co. He was also in Ignition Theatre's production of 'Call Me Dusty', which toured to 13 venues in 2013.
"A performance of sulphurous power from James Scannell." Theatre in Wales (review of Fluellen Theatre's Granton Street)
James is a regular performer at Pontardawe Art Centre's new writing platform, Script Slam. 'Letters Home', a piece from the inaugural Script Slam competition, recently got produced as a short film - winning the Best Welsh Short Film at the Cardiff international Film Festival 2017. James plays the role of Corporal Huw Evans.
James has also featured in the short films 'The Protege' and 'Bike Parc Wales' for Pooka Films.
Twitter: @James_Scan1985 Spotlight: http://www.spotlight.com/4772-4501-3176